Is it the end of time for wrist wearables ?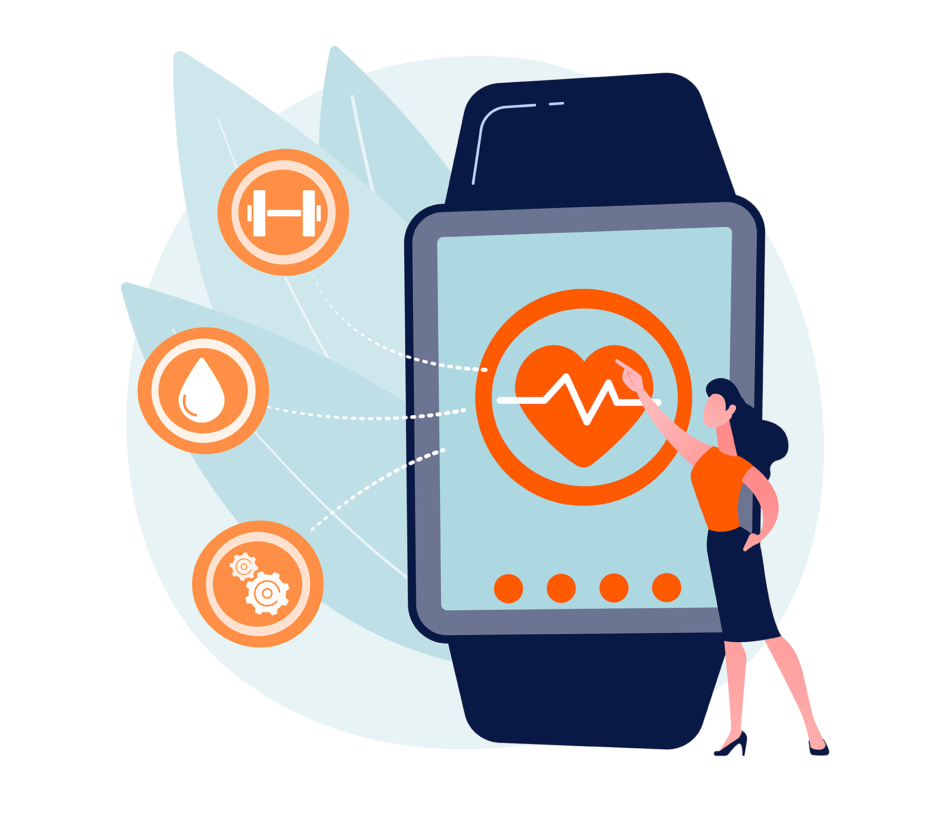 Once the dominating segment of the Sports, Fitness and Wellness Tech markets, wearable Fitness Tech devices such as fitness tracking smartwatches and wristbands could be facing challenging times ahead.
Since their broad introduction in the early 2010s, connected wearables transformed the way pro and amateur athletes train and play sports, how trainers and team managers monitor their players, and how anyone could track their health and fitness. In 2020, 21% of Americans wore smartwatches and did so to track health & fitness metrics, help them achieve fitness goals, get motivation to exercise regularly, or count their steps.
It is fair to assume that the golden-age of fitness trackers -  devices primarily designed to be worn during sporting activities and to monitor exercise-associated performance metrics - is behind us. Indeed, market shares of fitness trackers are expected to decline and clear the way to smartwatches - traditional-looking watches doubled with connected and health tracking features-  and even smarter textiles and clothing.

Too much of a good thing 
No one will debate the fact that fitness tech wearables are useful motivational tools that help promote physical activity and healthy lifestyle. However, the possibility of being connected and tracked 24-7 can be overwhelming and become obsessive. Adding the competitive component and the possibility to push health and performance statistics to social media and you can get quite an explosive mix.
Prevalence of rarely-seen-before obsessive conditions such as orthosomia - or lack of sleep due to...an obsession over sleep optimisation - is increasing and necessitates fitness tracking severance for those struggling. 

Similarly to how GPS can supersede innate sense of direction, fitness trackers can stand in the way of self-awareness and can be a distraction from a wellness mindset.
Perhaps anecdotal, but we've all been in a situation or known someone that had to leave their wristwear - for an event in formal dress, a day of mindfulness or simply for recharging - and felt a sense of nakedness that rapidly transformed into a sense of relief. 
Accordingly, a growing number of users are ditching their devices within the first month of usage - the segment showing a disarming churn rate.

Wearable developers also run the risk of participating in their own user disengagements by being too insightful and having users gain sufficient self-knowledge to attain their desired behavioural changes on their own. 
GENERATION DISCONNECT
Gen Zs born between late 1990s and early 2010s) seem to have initiated a boom in the (pre-owned) luxury watch markets - and are returning to flip phones and wired earbuds - in a quest to reconnect with tangible, mechanical and lasting - read sustainable - objects. Characteristics that are not foreign to post-COVID values, but that cannot quite be ticked by fitness tracking smartwatches. 

After seeing their sales drop due to the introduction of Apple Watches in 2015, Swiss watchmakers are having record years since 2021 and are on path to surpass $78B USD in revenue in 2030 - Deloitte Swiss Watch Industry Study 2022.
Learnings can still be gained from Gen Zs' disengagement, even though they might have particular needs that do not represent the entire consumer-base's, nor do they dictate the entire market. 

No ONE watch to rule them all
The fight for the limited wrist estate is raging - with Amazon falling victim, recently calling it quits on its Halo watch - and luxury watchmakers are joining in the fight to make matters worst even though smartwatches represent a minimal portion of luxury watchmakers' revenue as they borrow fitness tracker features that go against the core values that watch connoisseurs look for. 

Fortunately, analogue and smartwatches are not mutually exclusive, as they serve different purposes. All behaviours, from wearing a smartwatch all the time, to only wearing a tracking device when exercising and even double-wristing - or wearing an analogue and a smartwatch simultaneously - are equally represented among user persona.
Smartwatches that offer smartphone-like features and basic move alerts, step counting and heart rate will not appeal to serious athletes that require advanced sports & performance indicators. Conversely, casual and sportier-looking fitness trackers won't necessarily be appropriate for all.
Depending on the setting, the right wearable can be your fashion statements or your active lifestyle badge.
MARKET OUTLOOK
We do not foresee any new hardware to be released - at least not successfully - until next-generation optical biosensors are introduced. 
We strongly believe that the way of the future will be paved by minimally-invasive sensors of glucose such as CGMs but also, going further down that path, by non-invasive silicon patch, smart tattoos and textile to monitor lactate and hormones. Introduction of such biosensors will be a major disruptor as they will enable the monitoring of the very biomolecules responsible for metabolic health and performances - contrarily to tracking their proxies as done currently.
In the meantime, we have shortlisted actions that Fitness tech companies should consider to acquire & retain users and extend their products' life cycle.
Rings, and to a lesser extent, seamless, comfortable and no-display devices such as Whoop bands - which users don't even have to remove for recharging - are exceptions to the "no new hardware" prediction.
Opportunities for SaaS integrations - see the recent launch of the Whoop introducing strength training detection - will continue arising and increase the value of existing devices. Diversification of user acquisition channels such as the Oura and Best Buy or Equinox partnerships can also widen user bases.
Fitness tech meets luxury - collaborations such as Oura & Gucci or Apple & Hermès - will be used to bridge the gap between exclusive looks and advanced sports and performance features. 
Collaborations with employers, corporate health services, insurers - in exchange for a discounted rate -  and virtual medical platforms as means to gain users by the promise of improving on that once-a-year medical visit.
Wrist worn Fitness Technologies are still relevant but facing challenges that will need adapting to meet modern seamless disconnection and self-awareness mindsets.  
STAY TUNED 
In our next post, we will be sharing our key learnings from a great recent read covering the trending topics of Healthspan & Longevity - pivotal to what we do. 
SHARE POV ON LINKEDIN