Technologies to Accelerate Muscle Recovery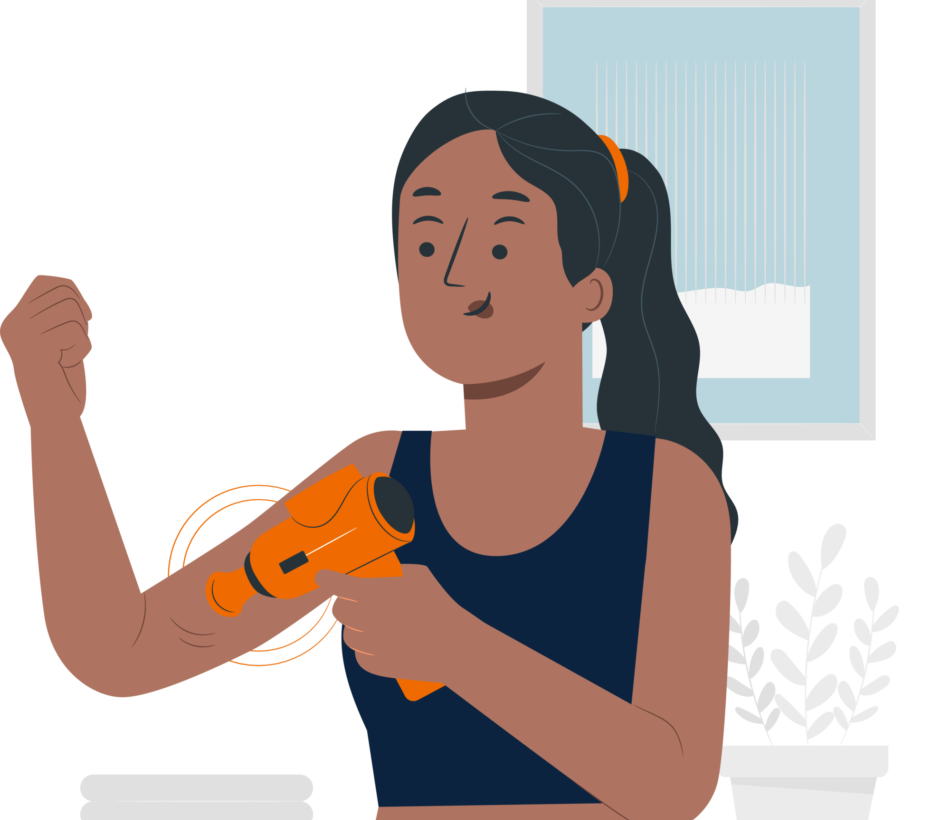 Complete rest and sessions of legs elevation are things of the past. New dynamic recovery devices can now accelerate muscle recovery. Here's how the market looks.
The spring Marathon season is coming to an end with the last week's mythical Boston and London Marathon.
A quick review of the exhibitors present at these Marathon's Expos - necessary stops on any self-respecting marathoner pilgrimage - was enough to highlight notable absentees. Indeed, major wearable brands such as Garmin, Fitbit, Coros, Oura et al. were nowhere to be found. Not even the Boston-HQ'ed and famous Citgo sign neighbour Whoop drove the extra mile to showcase their hyped bands in their own city.

It is fair to wonder if these companies passed on the Expos because they believe the average marathoner - and the general - market is saturated.

Rather, this year's Expos were invaded by self-massaging devices and performance nutrition products - the review of which being the topic of a separate article.
This could hint at a shift in the Sports and Fitness tech world's moving away from performance seeking to general wellbeing - an element of which is optimised recovery.
Images of exhibition booths well stocked with percussion guns and rows of long chairs arranged with pneumatic compression garments to be trialled by the tapering crowds getting ready for the impending muscle damage-fest were posted on social media.
THE MUSCLE RECOVERY LANDSCAPE
The self-massaging and muscle recovery market is dominated by 2 major players and is continuously growing with the addition of a number of runner-ups.
Therabody - the first of both market leaders - has recently raised $165M USD at an undisclosed valuation. Their line of products includes a full range of muscle recovery promoting devices such as their flagship percussion massaging guns, but also vibrating foam rollers, NMES-TENS electrodes and vibrating sleep goggles. Interestingly, Therabody has dropped their RecoveryAir Jetboots, moving away from the pneumatic compression segment.
Therabody devices integrate with fitness and health apps, such as the recently-signed partnership with Oura to tailor massage and pre-sleep routines to individual Oura Readiness and Sleep scores.

Hyperice - the second market leader - raised $48M USD over 4 rounds to set their most recent (2022) valuation at $700M. Hyperice first offered their versions of percussion massaging devices and also commercialised heating & massaging wraps. They then bought Normatec, a pneumatic garment specialist (at an undisclosed price), to add pneumatic arm & leg compression sleeves to their offering.
Similarly to their main competitor, Hyperice recently announced a partnership with Whoop. However, unlike the Therabody-Oura integration, this partnership is one-way - at least for now - as it only enable users to log percussion & compression sessions into Whoop diary to understand how such sessions impact Whoop's Recovery & Readiness scores.

Both companies list active and former pro athletes and celebrities such as Maria Sharapova, Kevin Durant, Jay-Z, and Kevin Hart, for Therabody, while Hyperice lists Lindsey Vonn and Blake Griffin among their shareholders.
The runner-ups - Namirsa, Sportneer, VYBE, Ekrin athletics, Bang, Hydragun, Mebak, OPOVE, HoMedics - all offering percussion devices that mostly differ in terms of power and massaging modalities (frequencies, amplitudes & types of massaging heads). Compared with segment leaders, they mostly do not have 3rd-party integration capabilities, less social media presence & pro endorsements, and are thus often cheaper options.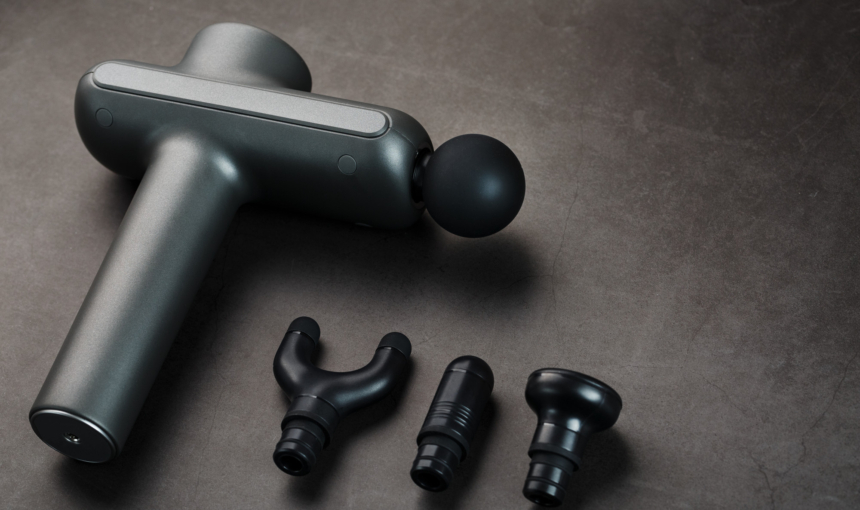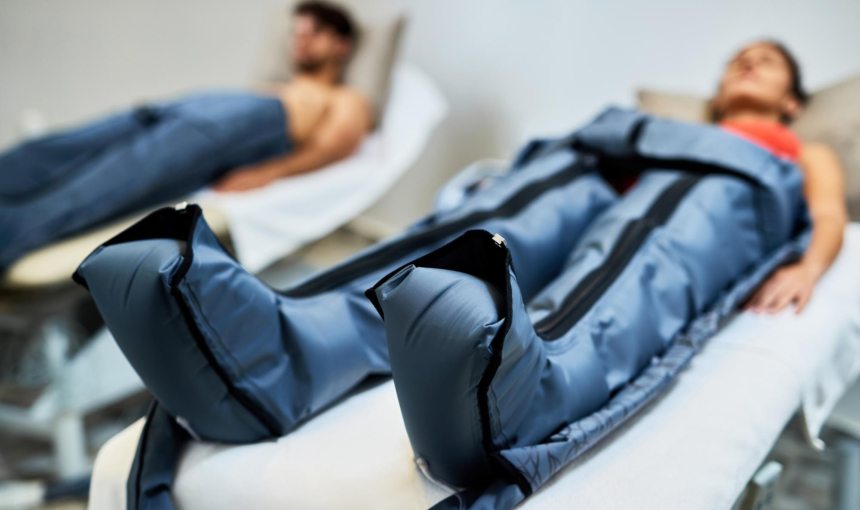 Just like sponges, muscles need to be drained of accumulated fatigue before being able to absorb more training load and adapt optimally.
The time when optimal recovery was associated with complete rest, minimal activity and time spent with legs elevated is outdated. Modern athletes now seek to accelerate recovery with massage sessions, limb compression and low-intensity activities.

Compression and deep tissue massage can be used both before - to prepare & activate muscle and increase range of motion - or after training sessions or events to promote and accelerate recovery. Such means of recovery act on 3 systems - the Circulatory, Nervous and Musculoskeletal - to favour venous return, blood & lymph flow to muscles, breaking scarred tissues, reducing swelling, inflammation, markers of muscle damage and perceived soreness [1, 2, 3].
On top of these biological effects, non-negligible benefit of these tools is a feeling of relaxation and wellbeing. This taps into the mental health pillar of human performance and aligns with the "if it feels good to you, it must be right" rule. 
Word of caution - The more is not always the better, as cases of permanent and severe muscle damages (Rhabdomyolysis) were reported with percussion therapy abuse.
WHAT'S ON HORIZON
The hype around percussion and pneumatic compression technologies is likely going to last. The seemingly simplistic nature of the technology and limited potential improvements in the current offering will inadvertently result in the appearance of more me-too options.
The multiplication of competitors going after a limited pool of customers - that have the will to pay and/or a desire to own their own device - will drive the market into consolidation. Competition from the markedly cheaper and less cumbersome passive compression garments, rollers, physio balls and other self-massaging tools is also a risk that successful percussion and pneumatic devices will need to overcome.

Companies should now take away key learnings from current home fitness and connected hardware struggles. Naturally, survival of the most robust, best integrated and endorsed products should happen. Companies that will find innovative ways to diversify their user base should also last.
Claims of athletic performance improvements could make room for emphasis on wellbeing and relaxation to appeal to a larger population of wellness-seekers. Likewise, spas, fitness clubs and trendy wellness studios should become targeted customers and means to reach users willing to rent, rather than buy, time on devices. This could also raise the possibilities of creating subscription-based services in this segment as well...
Ultimately, we could wellness complete integration with more types of Sports and Fitness techs to truly tailor protocols to users' training plans & status, feelings, conditions. Miniaturisation & seamless integration of active compression devices to athleisure wear are also incoming.

STAY TUNED
In our next instalments, we will be covering other pillars of performance & wellness, the technologies that will emerge therein and how disruptive companies and entrepreneurs will shake these markets.
SHARE POV ON LINKEDIN